Date: 28 June 2017
On June 28th 2017 The Mathematical Association of Victoria (MAV) successfully held its first Girls in STEM day.
Maxine McKew gave an inspiring welcome, and set the scene uncovering the importance of curiosity as a foundation for success. The event for girls in Year 9 and 10 provided inspiration from women who have forged impressive careers in STEM. The MC, Felicity Furey, a MAV Council member, engineer and entrepreneur guided the day as students heard from five leading industry experts in a range of fields about their experiences working in STEM focused careers. Speakers included:
Jacinta den Besten, Physicist, Melbourne University
Monika Janiak, Environmental Scientist, GHD
Chivonne Hollis, Architect, CHT Architects
Megan Evers, Civil Engineer, Level Crossing Removal Authority
Frances Palmer, Product Design Engineer, Nissan
Speakers emphasised the importance of mathematics required for success. Each person had a different story to tell about their journey, the contributions they have made, the impact of being a female, tips for success, and they overcame obstacles along the way.
The day culminated in a hands on activity, run by Texas Instruments and the students engaged in some coding using the 'TI Innovator'.
Students and teachers alike were impressed by the speakers stories:
'I found Mathematics difficult and couldn't really see why it was important in the long run. I was so wrong!'
'I have a real passion for science and would love to become a Geologist, so attending this event allowed me to see what kind of careers I can do in the scientific field.'
'Be prepared to give things a go, don't worry if you do not know what you want to do in a career, take time to find the thing that you are passionate about but keep on with your STEM studies.'
'The variety of careers, and understanding that Engineering is not just a few types, but many and varied. Use of Maths is important in those careers.'
'As a teacher I need to open students minds to the options. Challenge them to delve into investigations and understanding of how things work. The coding was great fun.'
The event was sponsored by Texas Instruments, with GHD sponsoring morning tea. MAV would like to thanks these sponsors and all of the speakers and their organisations for their support in running this brilliant event. MAV also thanks Ivanhoe Girls' Grammar School for hosting the event.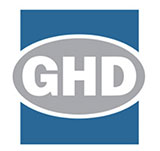 MAV plans to run further similar events over the coming year, sign up to Matrix to stay in touch.
For media inquiries please contact Peter Saffin, CEO at psaffin@mav.vic.edu.au